Just like any other part, hybrid batteries will need to be replaced. Our hybrid batteries arrive as a plug-n-play direct replacement. They arrive ready to install with no programming required. This enables any service center with qualified technicians to perform these hybrid battery replacements. All Transtar hybrid battery packs are completely remanufactured and are thoroughly tested to confirm optimal battery pack performance.
Transtar provides broad coverage for the most popular hybrid vehicles today including:

Toyota
Honda
Lexus
Nissan
Ford
Mazda
Mercury
Safety Procedures for Hybrid Batteries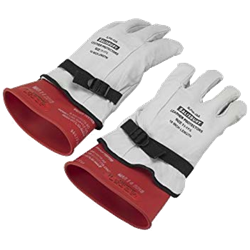 When removing and installing hybrid vehicle batteries safety is an important concern. These batteries generate extremely high voltage. Removing and installing hybrid batteries is an inherently dangerous activity that can lead to serious or even fatal injuries. Suitable training is essential before removing, installing, or servicing batteries. This procedure should only be attempted by a qualified technician.
We offer a full line of protective gloves so you can safely work with these batteries. The kit includes rubber glove inserts, leather protective gloves, and testing equipment. The gloves should be tested before each use. If you find that you have developed a defect in the rubber gloves we also offer rubber replacement inserts separately.
Warranty Information
Transtar warrants its Hybrid Batteries to be free from defects in material and workmanship for a period of 12 months from the date of purchase, except as noted. Proof of purchase and installation may accompany the request to validate the foregoing warranty. This product warranty does not include damage caused by misuse or abuse; accident, the attachment of any unauthorized accessory, alteration to the product, improper installation, exposure to harsh weather and/or chemicals, lack of proper maintenance, or any other condition that are beyond the control of Transtar Industries. Transtar shall not be responsible for any type of incidental, consequential, or special damages. All other warranties, including the implied warranties of fitness for a particular purpose and the implied warranty of merchantability, are excluded.
Resources
Transtar Hybrid Battery Application Chart
Hybrid Battery Frequently Asked Questions