Lookup and order the transmission, driveline, and air conditioning parts you need with Transend, exclusively from Transtar. Your transmission parts ordering and account management just got easier. Accuracy of orders will help you make transmission repairs on time and then, save you and your customer money. Easy to use, Transend helps your transmission and repair shop grow and service customers faster and more accurately.
Use Transend to look up the transmission parts and air conditioning parts for the vehicle in your bay when you need them. Search by: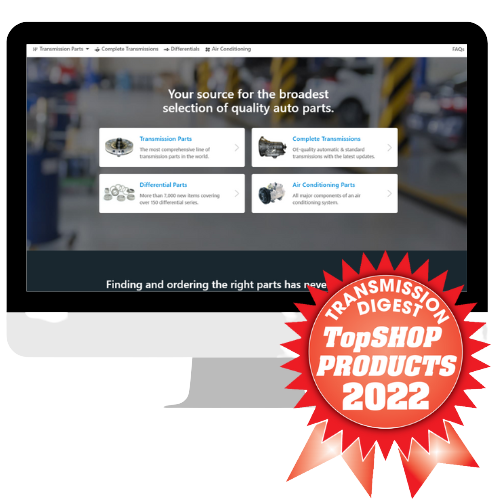 Online Account Management
Use Transend for more than just parts lookup but as an all-in-one account management tool. Once you Log In you can use the "Balance and Returns" menu to view account balances, pay invoices, or initiate a return.
If you look under "My Orders" you can check order status and order history.
Filter products by brand, price, and availability. We offer our registered customers exclusive pricing for repair and transmission shops that you won't find anywhere else.
Click below to view our Transend User Guide below. This will give you an in-depth explanation of how to set up and use your Transend account.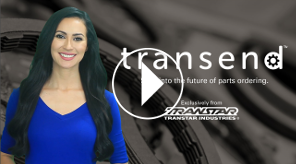 Check out our Transend video library for parts and site updates. Reference these videos when you have questions about how to best use Transend for transmission parts look up and account management.
Transend Helps You Speak Transmission
We are your #1 source for finding and ordering transmission and driveline parts online. We offer a comprehensive and updated catalog that includes automatic and standard transmission units, transmission rebuild kits and components, remanufactured torque converters, hard parts, valve bodies, differentials, transfer case kits, and components, and air conditioning components and tools.
Once you register your account your shop is assigned to one of our local branches. Your sales representative can assist you with ordering parts and getting them delivered. This allows for same-day delivery in most areas throughout our network of over 100 locations throughout the United States, Puerto Rico, and Canada. Through your account, you can customize shipping options and easily reorder parts that you commonly use in your shop.
Transend is exclusively from Transtar Industries, the global leader in transmission and driveline-related solutions since 1975. We offer a broad product catalog and world-class distribution of quality OE and aftermarket parts and premium remanufactured products.